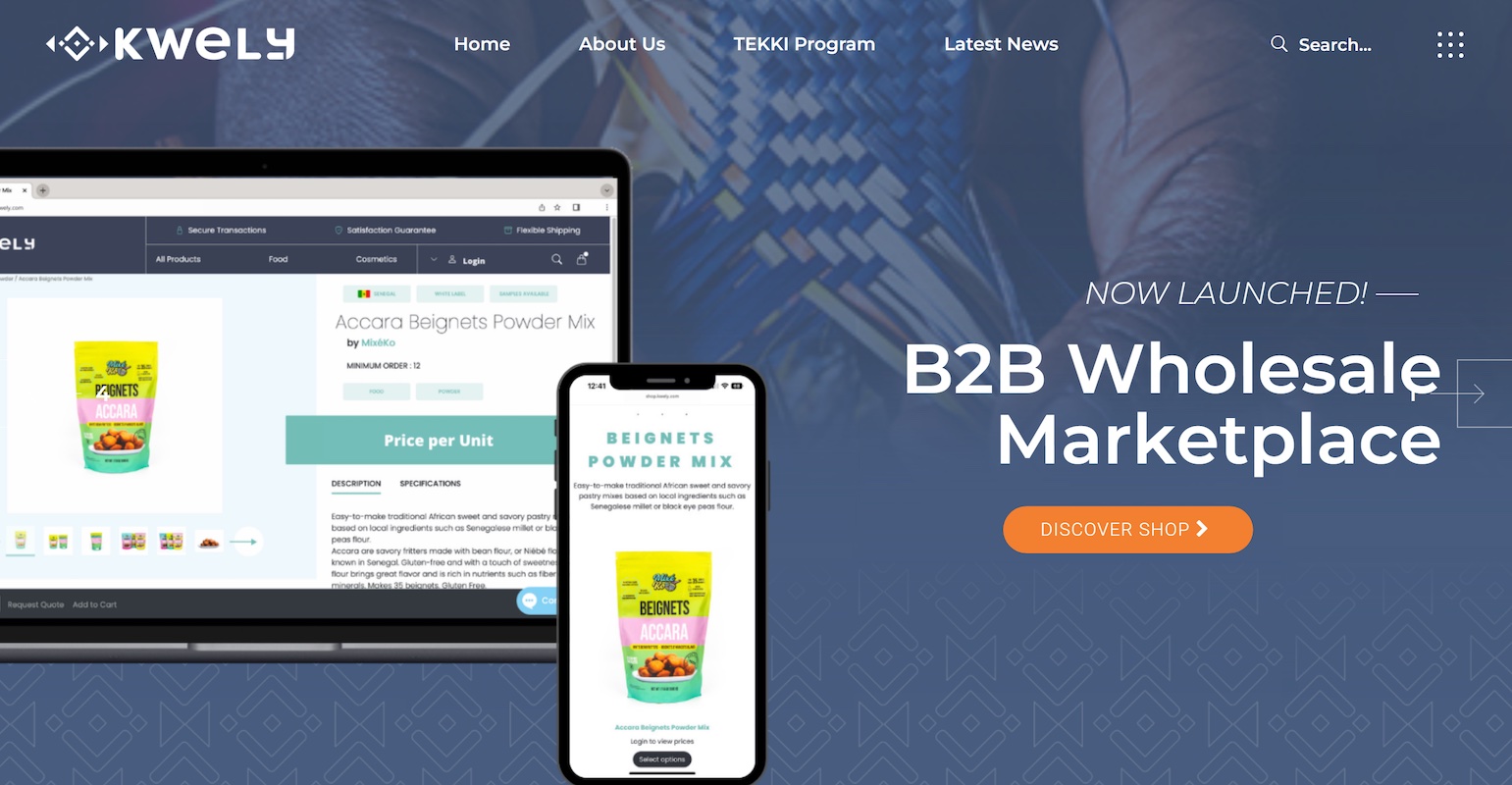 Présentation
Kwely is a global B2B marketplace for Made-in-Africa products which focuses on food and cosmetics with the objective to expand to other categories in the future. While most B2B marketplaces in Africa focus on primary products (raw agricultural products) or specific categories such as fashion or art, Kwely's objective is to leverage the growing semi-industrial processing companies which are mostly led by women and are focused on developing consumer packaged goods that highlight local agriculture, traditional know-how and empowers local communities.
Kwely's unique approach is an ecosystem building business model which addresses the core issues starting with the product image, the packaging and the international standards all the way to the marketing of such products in the international markets.
Today Kwely is working with some 25 African Brands, ten of which are already distributed in grocery stores, retailers and hotels in Dakar. Kwely's objective in 2023 is to expand the brands available on its marketplace to more brands, and to start in 2013 selling "made in Africa" products in more countries in Africa, Europe and the USA.